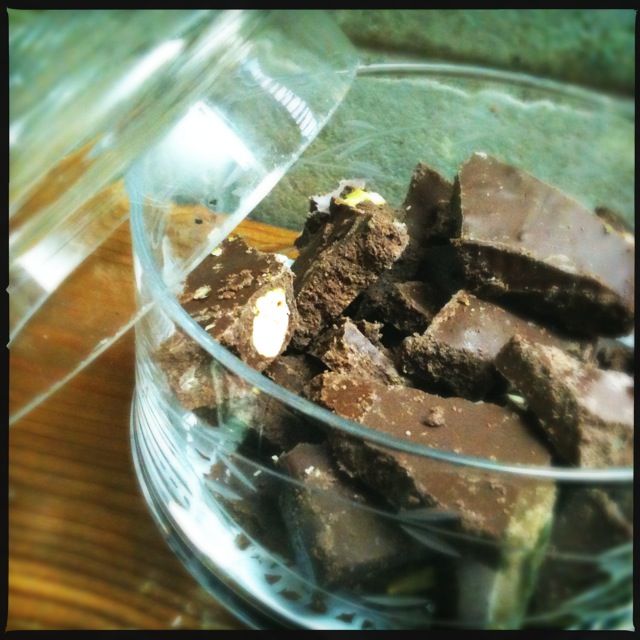 This is probably the simplest recipe you'll ever come across for the one thing we all consume on a daily basis, whether we admit it or not- Chocolate. This is a recipe that Ma's been making for quite some time now. The idea is that it's so easy to make and accessible because dark chocolate is always around the house, and it can last for quite some time, stored at room temperature.
10.5oz (300g) dark chocolate
small jar of Nutella spread
3.5oz (100g) pistachio
1. On low heat, in saucepan, melt dark chocolate.
2. Remove from heat, add nutella spread, mix until well combined.
3. Add pistachio. Mix well.
4. Pour mixture to a durable foil pan. Place in the fridge for appx 3 hours.
5. Cut it to cubes, doesn't have to be cut so perfect. Place in any container. Can be stored at room temperature. *If getting a little hard to cut, leave in the fridge for a few more hours.
1 Notes
omrisjoseph reblogged this from omrijoseph and added:

Happy Mother's Day!!! Personalize your own homemade Chocolate for your Mom today!

omrijoseph posted this