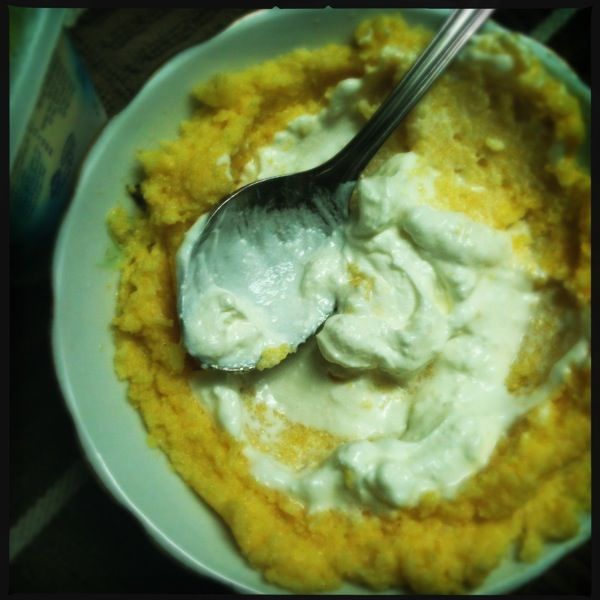 This is truly a childhood memory.. Grandma Esther used to make this for Grandpa Shmuel almost every day. Mămăligă, cornmeal based porridge, is known to be a traditional farmers dish in Romania. I guess it only made sense that Grandma Esther would still be making it as Grandpa Shmuel was still a farmer after leaving Romania. When I moved to NYC, i met the cornbread, and realized it's very similar.
2 cups grind cornmeal
6 cups water
1 tbsp salt
sour cream, to serve
Bring water and salt to boil in a pot, add the cornmeal, while stirring. Keep stirring until water is well absorbed in cornmeal. Lower the heat, keep stirring for another 5 minutes. Cover and remove from heat. Serve hot with sour cream or any yogurt desired.